Accomplished GUCL Alumni Span the Decades
The Honorable Amy Ashvanian
Class of 2004

Appointed to the Superior Court of the State of California in February 2018 by Governor Brown, the Honorable Amy Armenui Ashvanian (GUCL '04) served as a Deputy District Attorney in the Los Angeles County District Attorney's Office for 13 years during which she tried over 85 jury trials and 89 juvenile adjudications. While assigned to the DA's Hardcore Gang Division, she specialized in the prosecution of extremely violent criminal street gangs. Most of her caseload involved circumstantial evidence murders, special circumstances, and major crimes.
Widely recognized for her accomplishments, she received the following awards from the Los Angeles County District Attorney's Office: The Michael Noyes Humanitarian Award; Most Valuable Prosecutor, Hardcore Gang Division; Challenge Coin Winner, Hardcore Gang Division; and Winner of the Los Angeles County Employee Testimonial. Judge Ashvanian's additional honors include the Excellence in Leadership Award from the Los Angeles County District Attorney's Investigator's Association, the Outstanding Prosecutor Award for Specialized Prosecutions from the Association of Deputy District Attorneys, an "I AM WOMAN Visionaries and Agents of Change" award from SEIU Local 721 Women's Caucus, and a Professional Leader of the Year award from the Western Diocese Armenian Church.
After distinguishing herself as a prosecutor, Judge Ashvanian was selected to participate in the U.S. State Department's OPDAT (Overseas Prosecution Development Assistance and Training) program. Since 2008, representing the United States, she has visited Indonesia and Armenia to assist with the judiciary reform of their criminal justice systems. Additionally, she worked with the Human Rights Defender of the Republic of Artsakh to assist the judiciary, prosecutors and law enforcement in reforming their criminal justice system. Her international contributions earned her commendations from the United States Embassy, Jakarta, Indonesia; the Chief Justice, Supreme Court of the Republic of Armenia; the United States Department of State, Ambassador to Armenia; and the Armenia State Counselor of Justice.
In 2014, Judge Ashvanian joined the faculty of Glendale University College of Law as an Adjunct Professor of Law teaching Professional Responsibility, Constitutional Criminal Procedure and Criminal Prosecution. In 2015, she became a certified Police Officer's Standard Training instructor for LAPD/law enforcement and teaches a Gang Awareness class at the LAPD Academy. She also serves as coach for the AGBU Manoukian High School Mock Trial team.
The Honorable Stephen J. Gallon
Class of 1997
On December 28, 2009, Stephen Gallon was appointed as Judge of the Superior Court for Riverside County by Governor Arnold Schwarzenegger. He currently presides over a Criminal Jury Trial courtroom and also manages a calendar for Civil Landlord-Tenant Litigation.
Judge Gallon served as a Deputy District Attorney for the Los Angeles County District Attorney's Office between 1998 and 2003. After achieving an impressive felony trial record as a prosecutor, he was selected to join the elite Hardcore Gang Division. In 2003, he accepted a position as Deputy District Attorney with the Riverside County District Attorney's Office and again quickly distinguished himself as a prosecutor in both the Gang and Homicide Units. He has prosecuted over 100 jury trials including 21 murder cases and two Death Penalty cases.
In 2007, he was promoted to Supervising Deputy District Attorney in the Riverside County District Attorney's Office where he supervised the Narcotics Unit, the Gang Unit, the Cold Case Unit and the Homicide Unit.
Recognized as an expert in gang prosecution and the cross examination of mental health experts, he has lectured to other prosecutors and law enforcement agencies on gang prosecution, cross examination, capital litigation and mental retardation or "Atkins" defenses in Death Penalty cases.
The Honorable Juan Carlos Dominquez
Class of 1988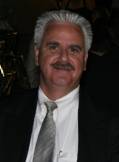 In April 2006, Governor Arnold Schwarzenegger appointed Juan Carlos Dominguez to a judgeship in the Los Angeles County Superior Court. Dominguez earned a Juris Doctorate degree and Bachelor of Science degree from Glendale University College of Law. Dominguez, 52, of Alta Loma, has been an attorney in private practice for over 16 years, specializing in criminal defense and civil cases. Previously, he served as an officer for the Los Angeles Police Department from 1974 to 1989.
Commissioner Jeffrey Harkavy
Class of 1983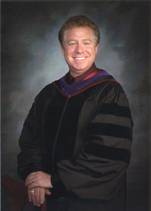 Commissioner Jeffrey M. Harkavy was elevated to the Superior Court in 2000 after serving three years as a commissioner in the Los Angeles Municipal Court. Commissioner Harkavy graduated from California State University Northridge in 1980 and received his Juris Doctor with High Honors from Glendale University College of Law in 1983 where he also served as Editor-in-Chief of the Glendale Law Review and as President of the Student Bar Association.
After practicing civil litigation and criminal defense for two years, Commissioner Harkavy joined the Los Angeles City Attorney's Office in 1986. As a prosecuting attorney he tried over 150 jury trials to verdict. During his eleven years with the City Attorney's Office he also headed the Domestic Violence Unit of his branch and oversaw the investigation and prosecution of over 20,000 domestic violence and child abuse cases.
For years he served as an instructor and technical advisor to the California District Attorney's Association. He coordinated and assisted in the training of hundreds of prosecutors, law enforcement officers, victim advocates, shelter workers, and others in the areas of domestic violence and child abuse. He has twice been honored by the Los Angeles City Council for his work in these areas.
Commissioner Harkavy has presided over all phases of criminal proceedings including arraignments, preliminary hearings, pre-trial hearings, and jury trials. In his current assignment at the San Fernando Superior Courthouse, he presides over felony arraignments including Death Penalty and other serious cases.